The Kev-Racing Team is an international racing team consisting of 3 World class riders:
Daniel Svae Andersen:
Comming out of Bergen, Norway, the 19 year old started racing in the cold Norwegian Fjords and over the years have become a World class rider – Competing in the UIM Aquabike World Championships.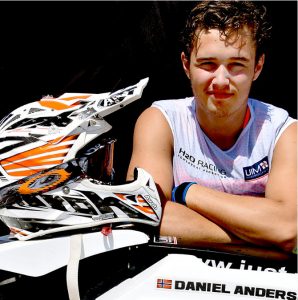 Jonna Borgström:
The 19 year old girl out of Henån, Sweden, quickly made herself a name in the sport at a young age!
She is currently a Student in France and competitor at the UIM Aquabike World Championships as a Contracted Rider. 
Kevin Reiterer:
Last but not least the Team Manager and the Boss; Kevin Reiterer!
Austrian 24 year old  allready have claimed the Kings Cup, World Finals and The UIM World Championship title at a young age.